Hell in a Very Small Place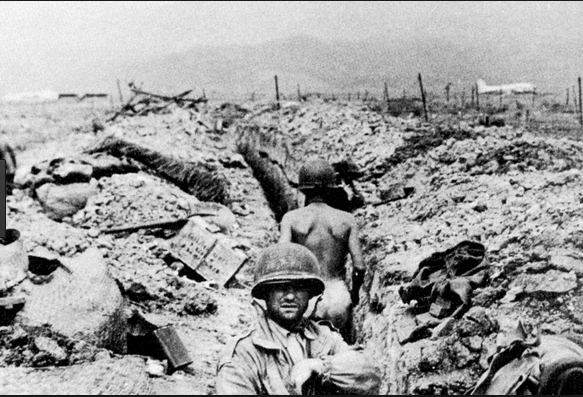 HELL IN A VERY SMALL PLACE
By Bernard Fall
Da Capo Press; Reprint edition (April 2002)
Although I have largely abandoned my researches into the history of Vietnam, the Indochina Wars, and much else, won't let me alone. Every now and then I fill in some of my reading, or get to a book I've always wanted to read. One of the big ones is Bernard Fall's masterpiece Hell in a Very Small Place. Fall was born in Austria and moved as a child to France, where as a teenager he fought in the Resistance. His mother was murdered in Auschwitz. After the war he moved to the US to study and taught at Howard University. He traveled extensively in Vietnam starting in 1953 and was a frequent war correspondent. He wrote about the French Indochina War in Street Without Joy. That book was handed out in the early sixties to American advisors arriving to try their hand at a hopeless neo-colonial enterprise. Fall had started out as pro French but eventually concluded that the war was unwinnable. He was also optimistic about the American effort at first but by the time he came to write Hell in a Very Small Place in 1966 he understood that the war was again unwinnable. 
Hell in a Very Small Place is the story of the battle of Dien Bien Phu, an isolated valley near the Laotian border in northwest Vietnam. General Henri Navarre, commander of French forces in Indochina, decided a set piece battle in the valley would lure Viet Minh troops away from the Red River Delta and allow the French to take back territory lost. General Giap obliged him. From December of 1953 to May 8th 1954 the two sides faced off in the mud and pouring rain. Dien Bien Phu was almost devoid of vegetation. It was bound by mountains and high ground. It had an airstrip and a series of small outposts. There was a subterranean hospital, a small corps of prostitutes, and a force of soldiers cobbled together from the paratroops, the Foreign Legion and a some Laotian and Vietnamese forces. The French Commander of the north, Cogny, never liked Navarre's plan and the entire siege was worsened by the continuous bureaucratic bickering of two pompous generals cut off from the horror they were creating.
From the start the situation was dire. The French were under supplied. Air drops of materiel landed often in enemy territory. The Viet Minh had the advantage of high ground, continuous supply and superiority in artillery. After a few spectacular battles early on, one of which the French decisively won, Giap started a siege, encroaching steadily via tunnels on the 'fort'. Casualties were appalling. Thousands of French led troops sank into the mud and rotted. Soldiers climbed over the bodies of the dead fleeing through flak and fire.
Fall's book is in a category with Thucydides. This is a masterful work of military history, granular, funky with the smell of battle, claustrophobic and detailed. As in all wars the ultimate objectives of generals and politicians vaporize in the reality of survival. There are cowards enough but both sides displayed heroism and at times grace. Brutality and understanding proceed hand in hand. Fall's analysis, present throughout, but most pointed in the concluding chapters, is elegant and nuanced, the work of a historian who has witnessed the events he is narrating, who cares deeply about the country and people of Vietnam but also of France. This analysis is sobering indeed. At no point was the battle winnable. He concludes that massive American air strikes would have saved Dien Bien Phu, but he vividly demonstrates why such air power could not have won the war itself, and reminds readers that it will not work in the present (1966) either. It also emerges from these pages why assertions that with sufficient support the South Vietnamese army could have beat the North and the NLF in the 70s are wrong. South Vietnamese forces NEVER had the motivation or skills to defeat Giap, not in the 40s, 50s, 60s or 70s, and to say otherwise is to give in to the delusions that fueled the wars from the start.
Fall's book is indispensable reading.