THE MAN WHO LOVED CHILDREN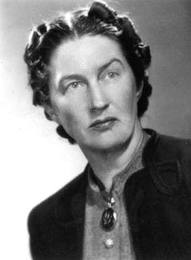 Christina Stead's The Man Who Loved Children is one of the most relentless novels I have ever read, comparable only to Elias Canetti's Auto da Fe. The propulsive unpleasantness never lets up. From  the first word the reader is in the grip of horror, and the prose of a master stylist and storyteller.
When Christina Stead published The Man Who Loved Children in 1940 few people read the book. Those who did found it exhausting and depressing.  Some objected to the bizarre use of an American vernacular that was non-existent, cooked up in the imagination of the expatriate Australian author. In any event the book was a failure until 1965, when the American poet Randall Jarrell discovered it and declared it a masterpiece. Recognition in Australia followed and the book was republished. Today Christina Stead is considered to be one of the two greatest Australian novelists of the 20th century, an honor she shares with Patrick White. Stead only returned to her country in old age, where she became a cantankerous drunk. The Man Who Loved Children then is not just an Australian novel, but the novel of an exile, a cosmopolitan woman, a Marxist who lived in England, Europe and America and traveled ceaselessly.
Stead famously claimed that she never invented anything as a writer. The Man Who Loved Children is, according to her, a thinly-disguised portrait of her family. And what a portrait it is. Henny and Sam Pollitt, the mother and father of 6 children, despise each other. Henny is a melancholic, melodramatic and enraged woman. Sam is a narcissistic civil servant bursting with utopian schemes. They live at Tahoga House, a pastoral wreck of a home in Georgetown. It is the 1930's. Sam is a naturalist and works for the government. He is bent on creating a world in his own image, and obsessively rules over his brood. Like Bobby Kennedy's Hickory Hill mansion, Tahoga House is populated with a menagerie of animals and plants, turtles, snakes, fish and birds, but is devoid of the anarchic joy of Hickory Hill. Sam speaks in an invented language built of puns and irritating baby-talk. This language creates a penumbra under which the clan must live. It also suggests a ruined paradise, with Sam Pollit as an insane Adam, naming the creatures in his world and ruling over them with a superficially benevolent hand. That benevolence crumbles in the face of his wife's, and later, his daughter's, opposition.
Louisa, 12, the child of Sam's earlier marriage, bears the brunt of her father and step-mother's war. Much of the novel is from her point of view, though Sam and Henny get their say. Louisa endures their constant abuse. Henny calls her fat and ugly and regards her as hopeless. Sam would like her to remain a little girl. Her puberty horrifies him. He becomes obsessed with her virginity. As in all sick families with absent, self-involved parents, it falls to Louisa to raise her brothers and sisters. This army of children, gradually differentiated over the course of the narrative, swarm over the book. They flock about Sam, the younger ones thrilled by his inane games and childish behavior. Sam never shuts up. His babbles constantly in baby talk, adumbrating absurd utopian schemes for world peace and eugenic projects. He veers between a brotherly love of all races and classes to a desire to wipe out the majority of humans on the planet to start over right. He is an atheist with religious zeal. He is also a teetotaler who will not suffer alcohol consumption. That is unfortunate for Henny, who is a closet drunk. Henny spends most of her time in her room, drinking the tea brought to her by her awed children, who must tiptoe around her sudden rages. The booze bottle is kept in her drawer.
Henny has much to be enraged about. Not only is her husband an unbearable ass, he makes no money and expects her to keep a house with 6 children on his meager salary. But Henny is not guiltless in the eyes of the author. She is not a feminist martyr. Henny manipulates everyone around her, drives her children about with invective and self-pity. If Sam's constant prattle is maddening, Henny's tirades are delicious. She spews abuse like beautiful poetry. In her mouth diatribe attains epic dimensions.  It suggests that somewhere, despite her claims, there is an undeniable authorial sympathy for Henny that does not exist for Sam. Stead cannot help taking her side, and while Henny is cruel and capricious with Louisa, there is something more human in her treatment of her and the other children compared to Sam's. But Henny never loses a chance to accuse Sam of foisting the hopeless child on her. Everything in her life is a burden.  And she steals, begs and borrows money from everyone including her children. She is also having an affair with a man a Baltimore, a fatuous married man who meets her for drinks and lunch and afternoon sex in a hotel room. It is the only thing Henny looks forward to in life, but she must also scorn him. And he cares nothing for her.
The Pollitt family has relations: Henny's family is a large southern clan consuming the fortune earned by their father. Louisa's only escape from her suffocating home is with her dead mother's relations, who nevertheless feel that she is being foisted upon them each summer without any money to feed her. Sam's family is under his thumb as much as his children are. A truly grotesque scene is staged upon Sam's return from Malaysia, where he has been posted for 6 months. It is a triumphant return and he has brought home crates and crates of presents. He lays out his acquisitions for all to see: expensive tea sets, lacquer boxes, gold and silver ornaments, wall hangings and clothes. They eat dinner and Sam flies into a tirade because alcoholic punch is served, driving Henny away and embarrassing everyone. The mood is then crushed when his relatives realize he has kept all of the presents for himself. They were merely laid out for them to admire.
Greed runs through the novel, over-spilling its banks at every turn; greed, lies, and the unbearable vacuum caused by Sam. He is ludicrous, hilarious, an object to laugh at and yet it is a laughter impossible to enjoy because he is so sinister and has not one ounce of self-awareness. It is only in Sam's light that Henny emerges as a somewhat sympathetic figure.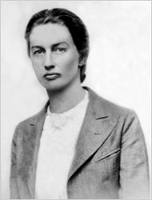 The novel becomes increasingly tragic. The family is forced to move to a house that is falling down, on the outskirts of Baltimore, on an inlet leading to the Chesapeake Bay. After an adventure with a dead marlin, the realization of one of Sam's schemes, the family implodes. Stead creates a compelling, unbearable, brilliant portrait of a sick family. She does so in the poetic language of Joyce. Her literary awareness is broad. The scope of the novel is epic, yet remains in the confines of the family. I know of no better psychological dissection of the diseased corpse of the modern family. It is also intellectually compelling and highly entertaining. A great novel.