Prurience Fascinates Me
Another interview, this one with Miette at Whiskey Tit.
Buy My Books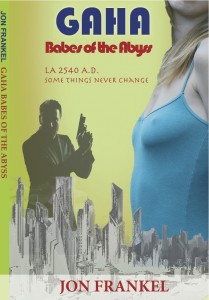 GAHA: Babes of the Abyss

"It's hard to put down this book, full of Frankel's autodidact ramblings and wild flights of language." Buy on Amazon | Buy on Whiskey Tit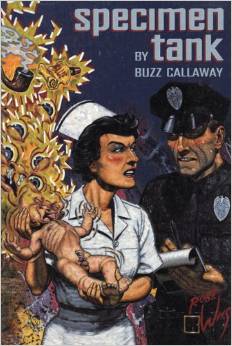 Specimen Tank

"There's more truth in this book than anyone in the biotech industries would care to admit. Plus, it's funny as hell." Buy on Amazon
About Jon Frankel
Jon Frankel is a poet and novelist, the author of Gaha: Babes of the Abyss, (Whiskey Tit Press, 2014) and, writing as Buzz Callaway, Specimen Tank (Manic D. Press, 1993). Other unpublished novels include several versions of Endangered Species, a contemporary novel set in NYC in the 80's, The Last Bender, and The Man Who Can't Die, a sci fi noir set in the same world as GAHA: Babes of the Abyss. All are published in part or in full on this web site. You'll also find reviews and personal essays about food, art and culture. Frankel lives in upstate New York with his family and works as a library supervisor.